Need More Products On Your Lazada Store?
Buying and keeping stocks is risky business. Now you can start your online business with thousands of products without buying or keeping any stocks.
Kumoten has more than 100,000 products (the list still growing everyday!) ready to be delivered anywhere in the world including Lazada Malaysia, Lazada Singapore, Lazada Thailand, Lazada Vietnam and Lazada Philippines. As Kumoten Dropshipper, you will get the following:
Complete and good quality product descriptions complete with lifestyle images

Professional Product Photos compliant with Lazada quality requirements

Recommended Retail Price

Special Shipping For Kumoten Dropship
The best part is you can choose as many products as you like and it is FREE. No registration fees, no annual fees. No limit on how many product you want to choose.
Fast & Easy Dropship to Lazada
How it works?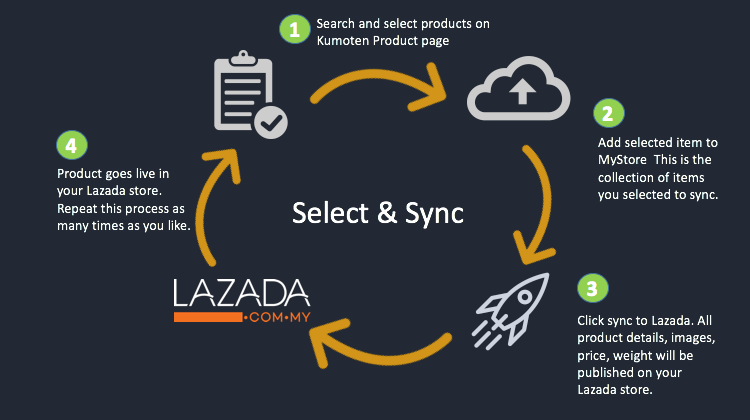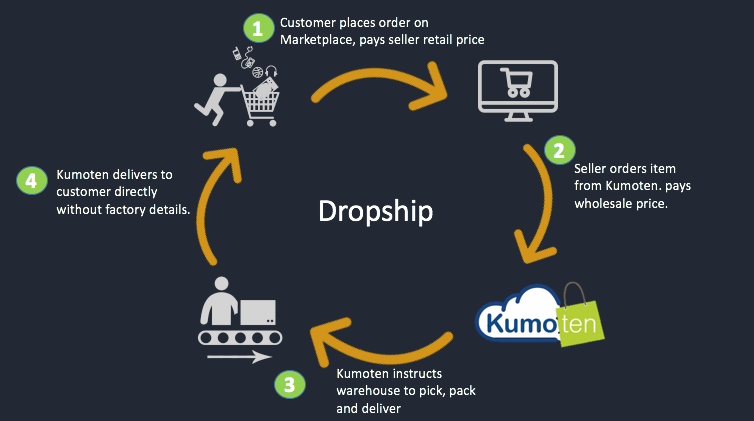 Benefits

Easy Select and Sync

product info from Kumoten to your Lazada store.

Auto stock balance update

every hour.
When you receive order from Lazada, system will

automatically fulfil the order

. No need to copy and paste customer order details.
Systematic

Tracking ID

Management

Free access

to more than 100,000 SKUs.

No limit

on how many items you can select and sync to Lazada.
No need to pay us anything

until you receive order

for the item.

Pay only for the item you sold

. Wholesale price even one unit.

No minimum order

requirement.

We pack and deliver

directly to your customer.

Customer will not know item fulfilled by Kumoten.
Activate Kumoten Now
Get your Lazada API Key . Login to your Lazada Seller Center.
Login to Kumoten here Login To Kumoten
Activate Lazada Easy Dropship go to Integration, select Lazada. Fill in your Lazada account details and save.
Need help?