Hi,
You have probably stumbled upon our Referral Program available here recently and was wondering, 'how do I do that?'. Not to worry, we have you covered. Here's a list on how you can refer your friends to us.
Go to your Username and click the button to reveal 'Referral Program'. Click it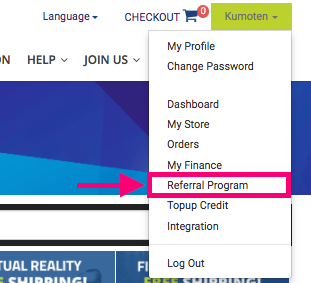 You will then be directed to this page. This is your referral account dashboard. Here is where you can see the status of all you current referrals and your successful referrals.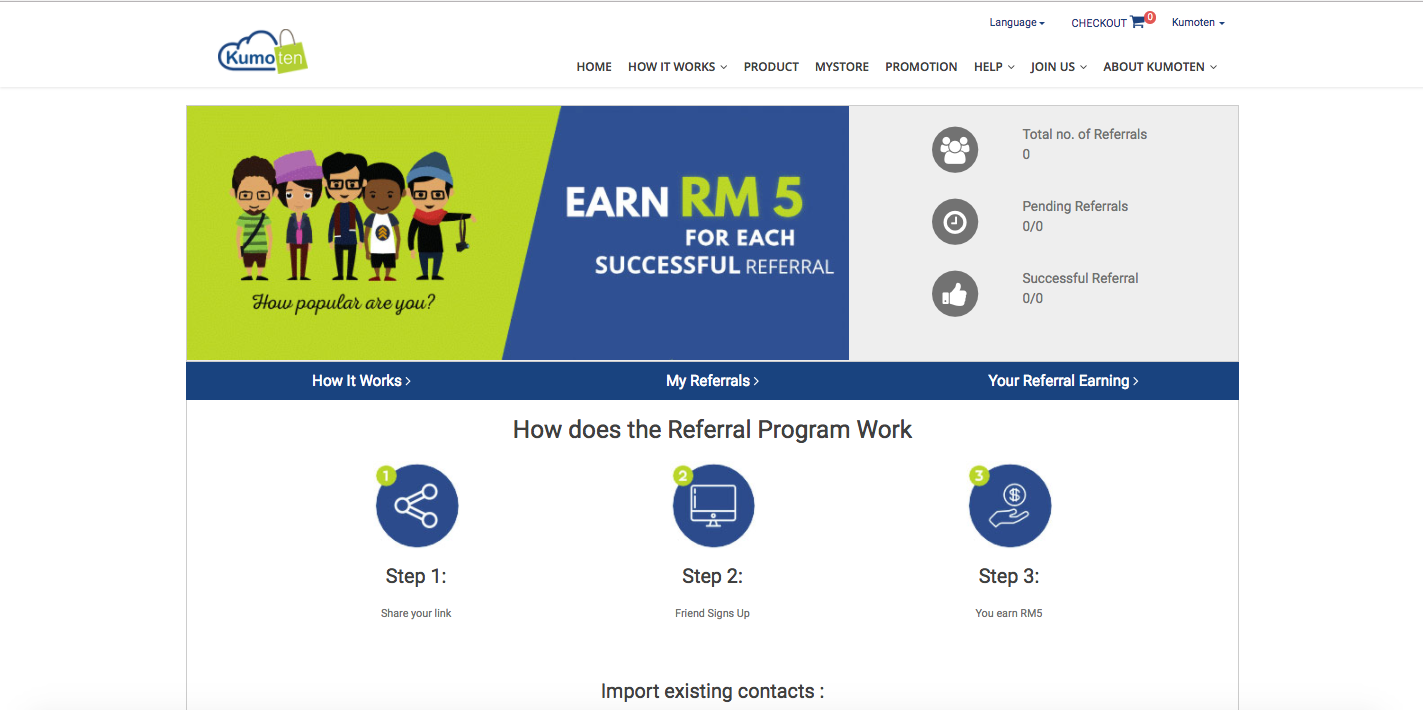 Scroll below to see a more in depth look on your account like below. If you have a Gmail account, we suggest you to click the button to import your existing contacts saved in your Gmail account by simply following the instructions provided.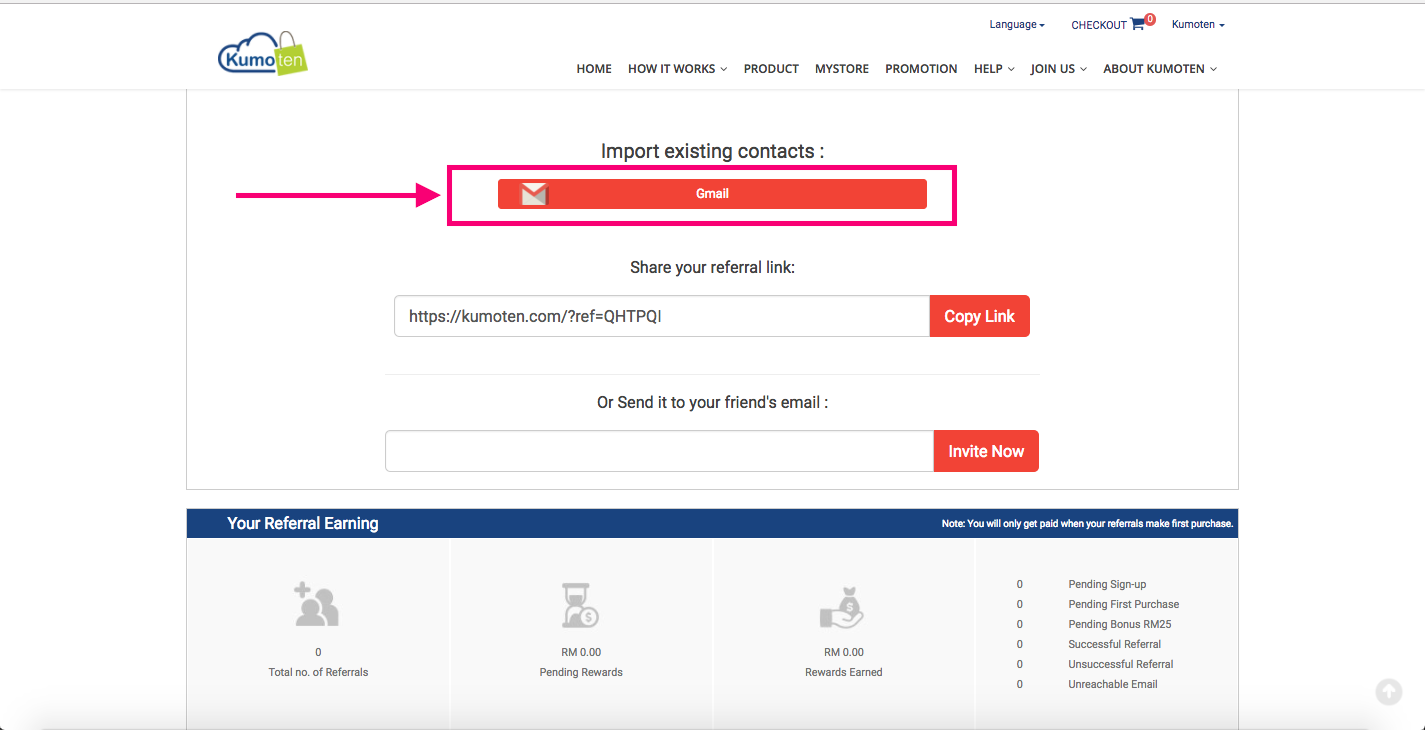 Click the 'Allow' button to proceed.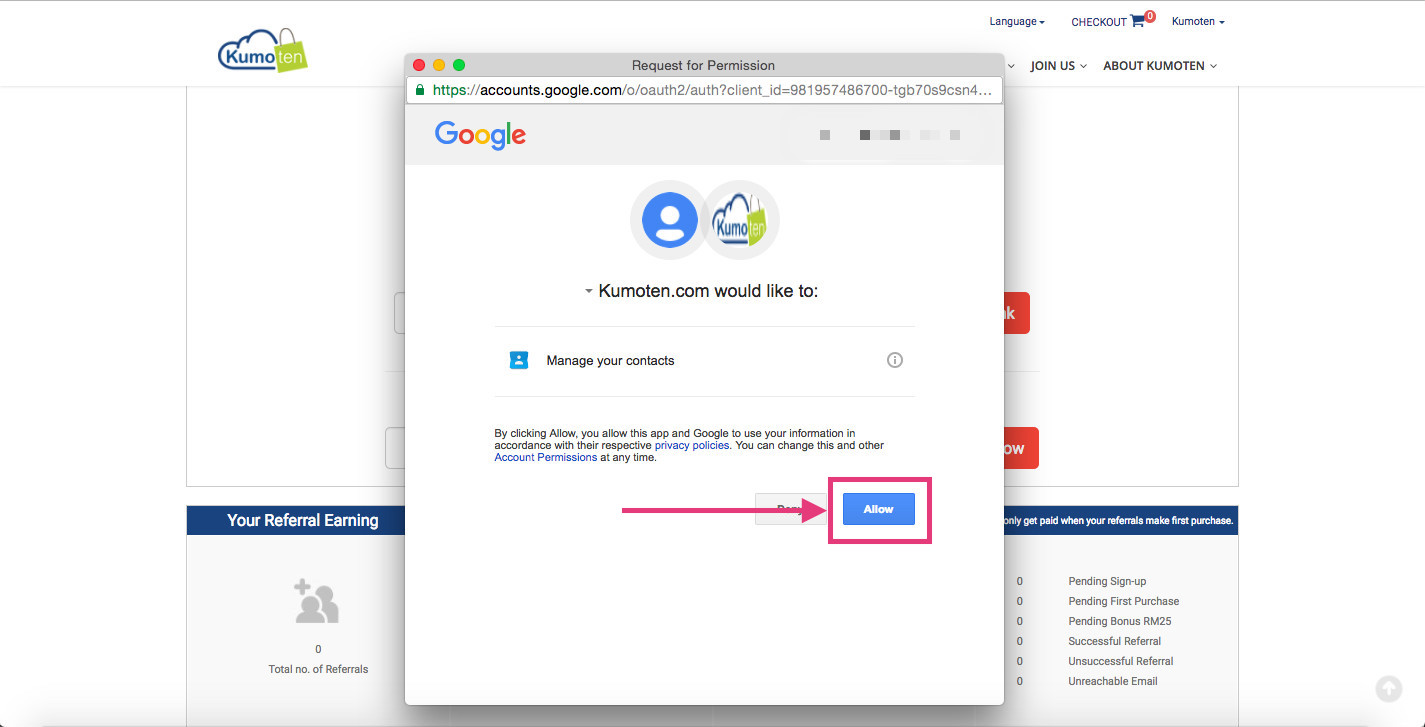 You will then be directed to this page. You can choose unlimited amounts of contacts by ticking and scrolling. The more contacts you invite, the higher the chances of them signing up. Click the invite button on the page below in yellow colour. That's it!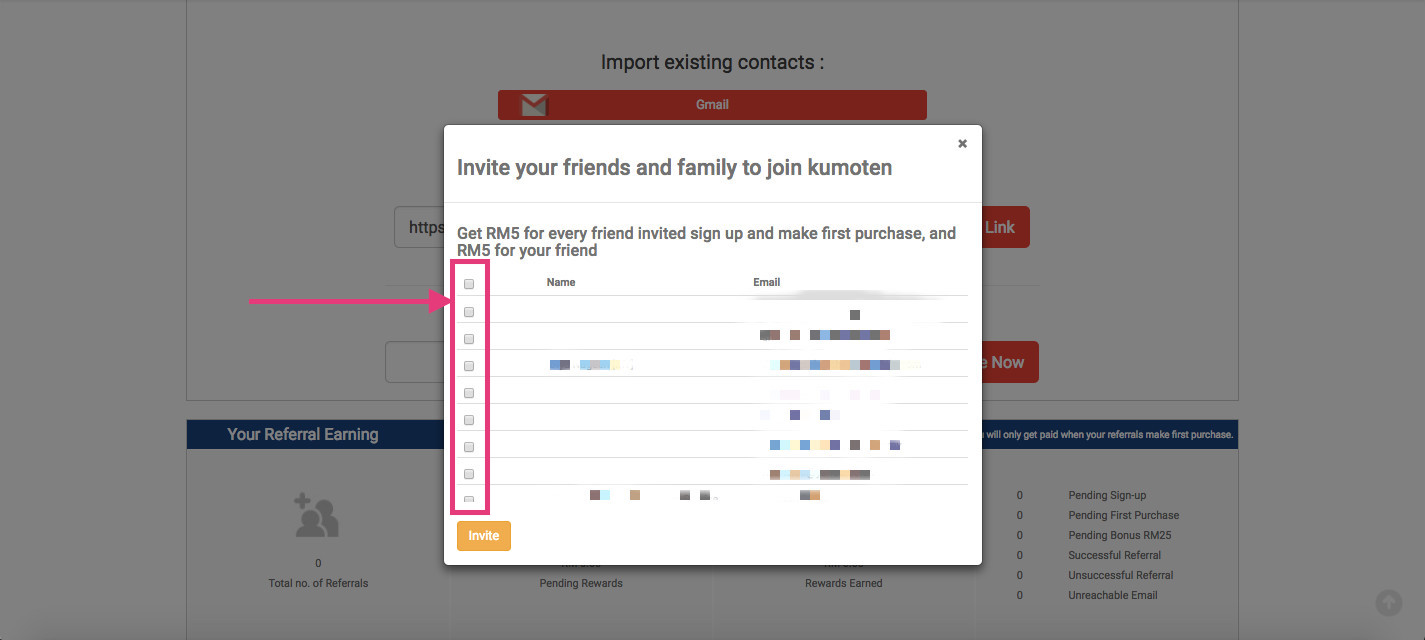 There is an alternate way for which you can perform the invitations without using a gmail account or if you do not use your gmail account as your primary account. You can either copy the special link provided as the picture shows (Each link is only connected to only one (1) account) or you can invite them by inserting their email addresses in near the 'Invite Now' section.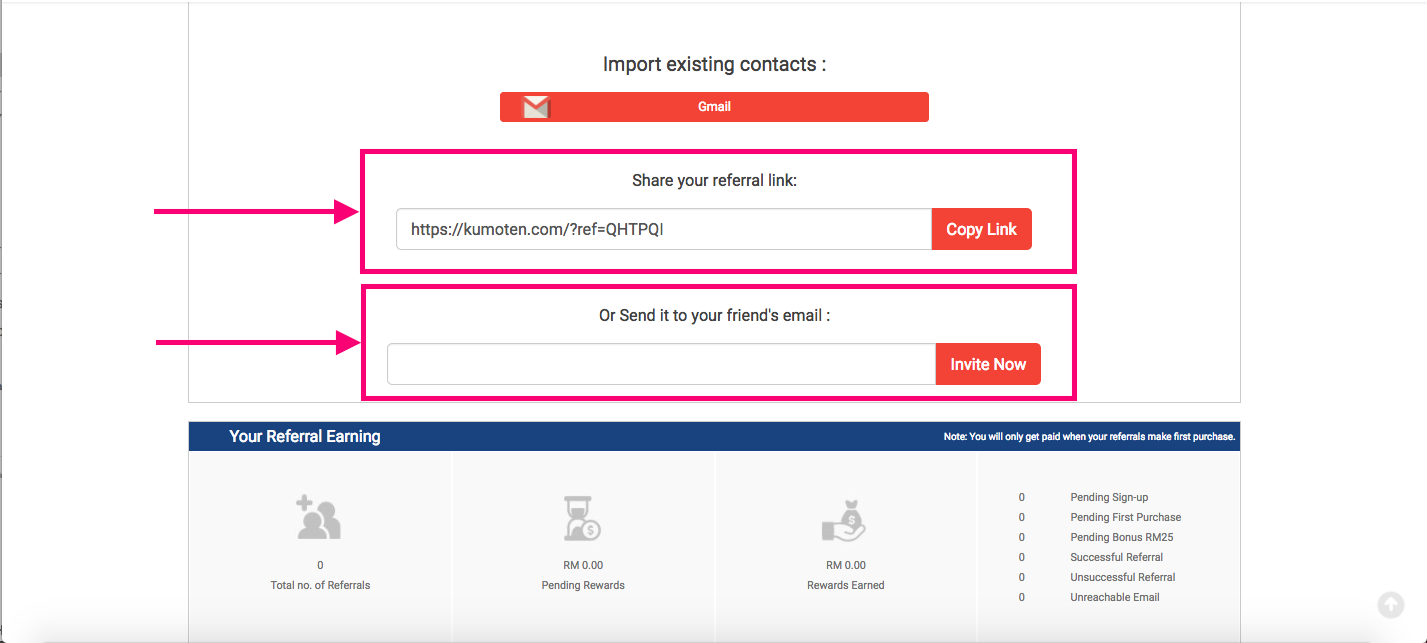 That's it. Pretty simple right? What are you waiting for? Earn Free* credit today!
*Please note. You can contact our customer service department via email at
[email protected]
or WhatsApp us at +6019 331 0990. Our operating hours are from 9.00am to 6.00pm, Monday to Friday only. We are closed on Saturday, Sunday and Public Holidays.