How do I sync my Lelong store to Kumoten?


We've devised a simple and effective way to jump start your online business.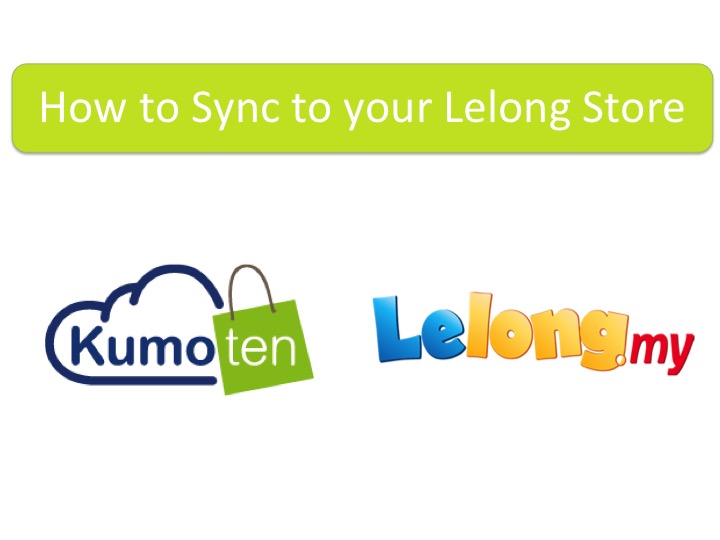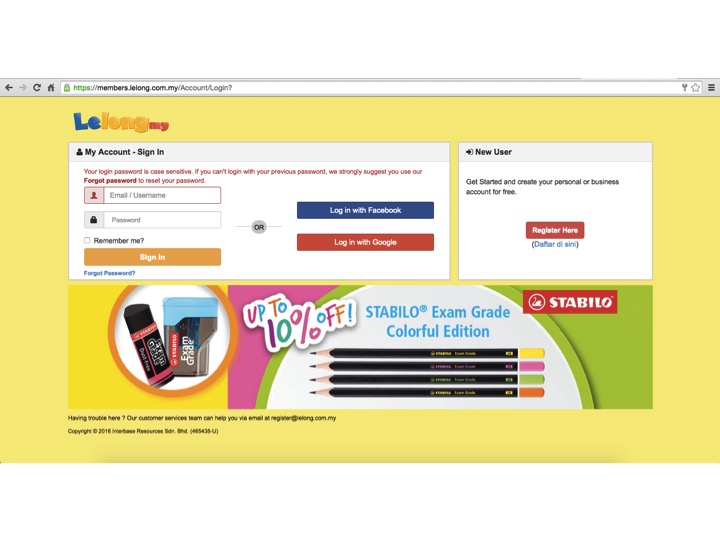 Step 2 :
On your profile dashboard on Lelong, go to 'My Store' and select 'API Setting'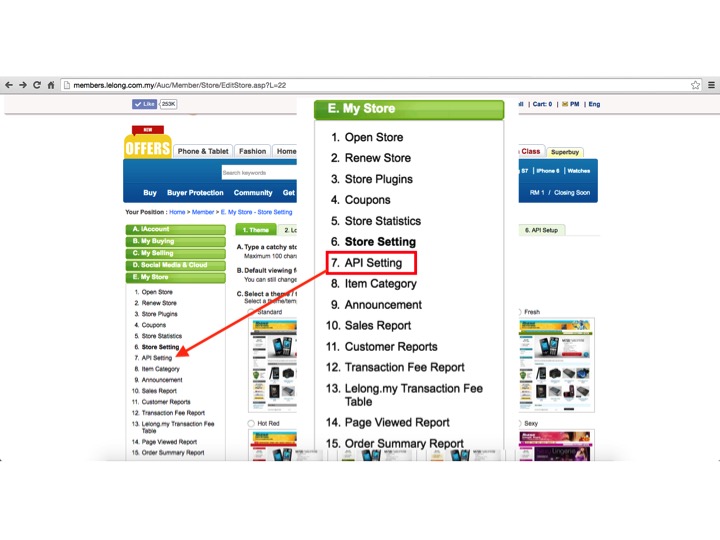 Step 3 :
Copy your store API key.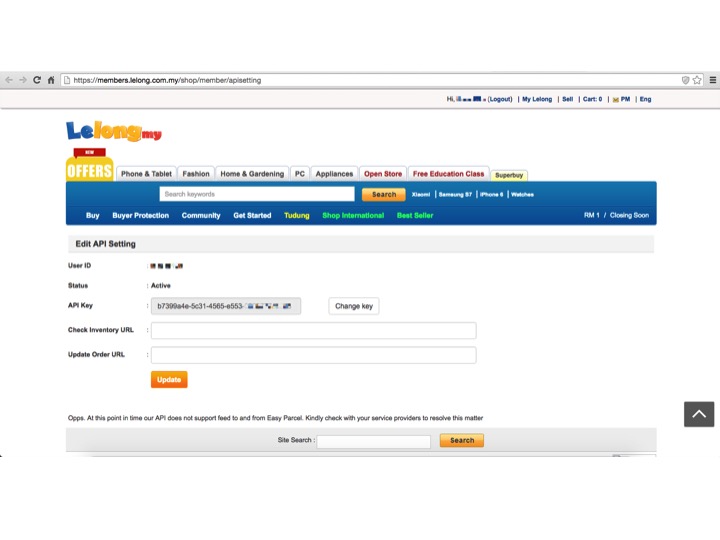 Step 4 :
Login to your Kumoten Profile page on a separate browser and dashboard. Click the profile name and choose 'Integration'.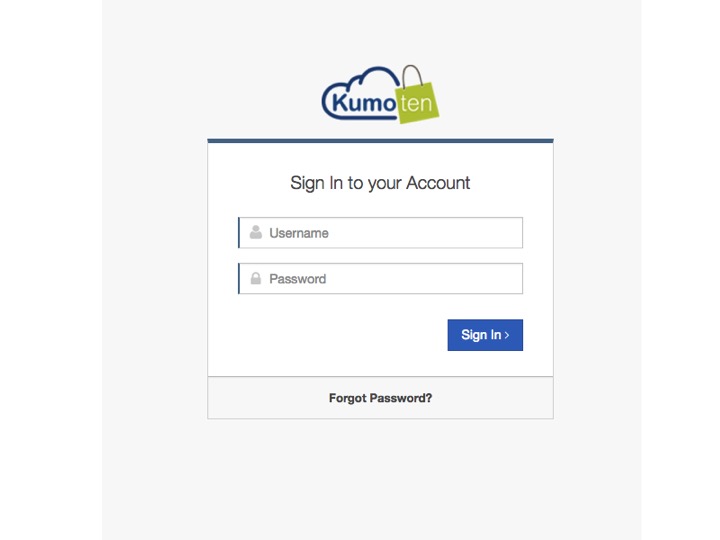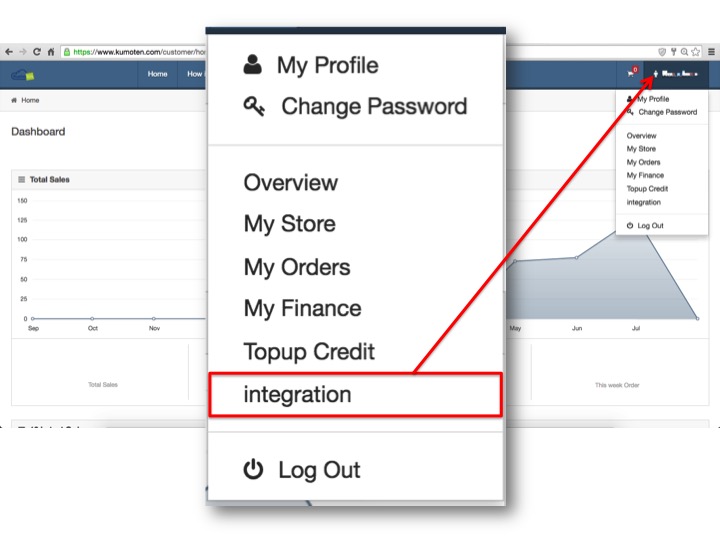 Step 5 :
Click the Lelong.my Logo.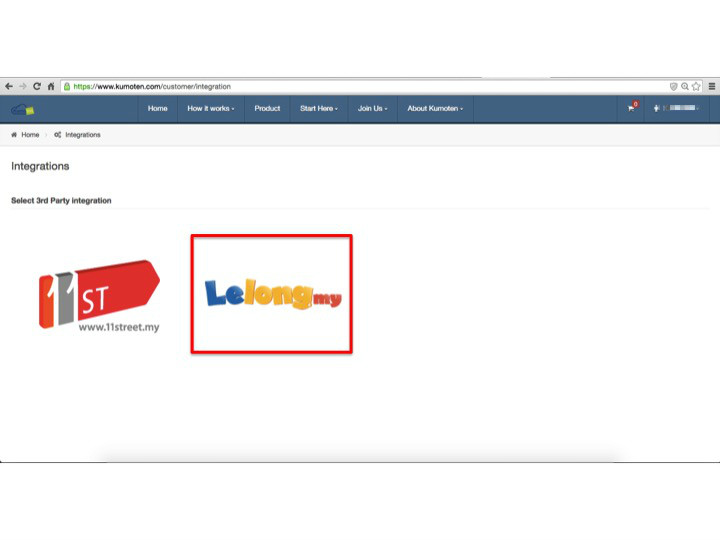 Step 6 :
Paste your 'API Key' in the 'API Key' and press 'Save Key' button.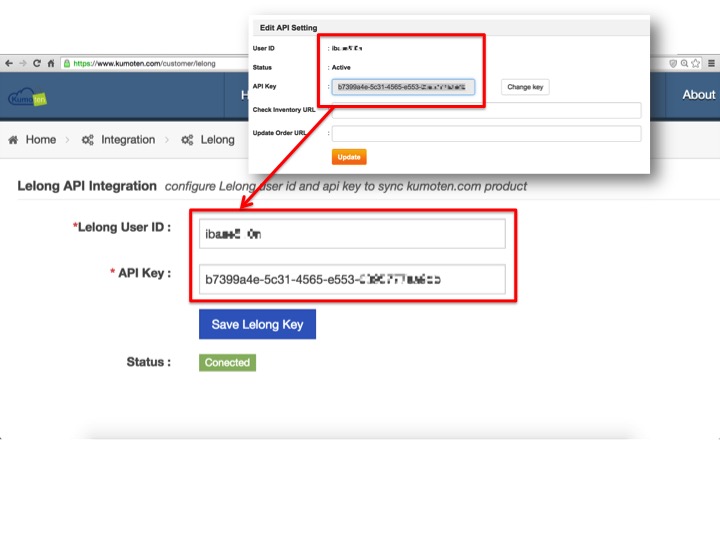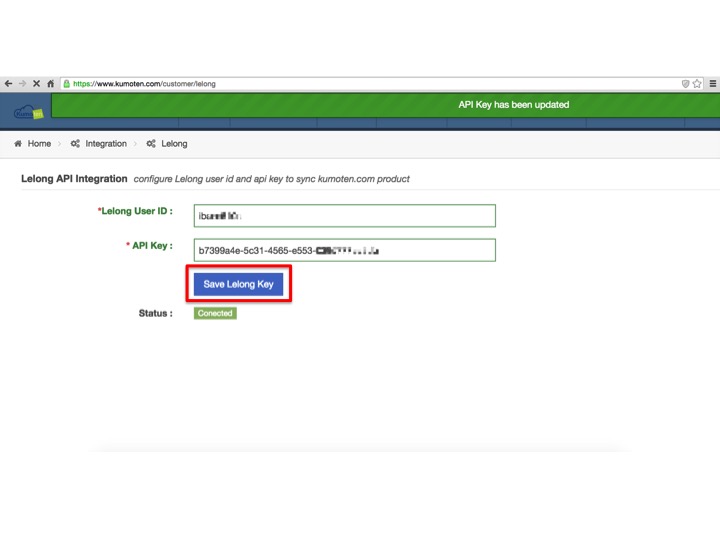 Step 7 :
Go to product catalog and START SYNCING TO YOUR LELONG STORE!
*Please note. Please allow at least 12 to 24 hours to sync IF item does not appear immediately. After which you can contact our customer service department via email at [email protected] or WhatsApp us at +6019 331 0990. Our operating hours are from 9.00am to 6.00pm, Monday to Friday only. We are closed on Saturday, Sunday and Public Holidays.