How to buy from Kumoten?

Congratulations on your first sale! So in this section, we teach you how to proceed to purchase the item so that it can be sent to your customer.
Step 1 :
Select a product and go to the "Shopping Cart"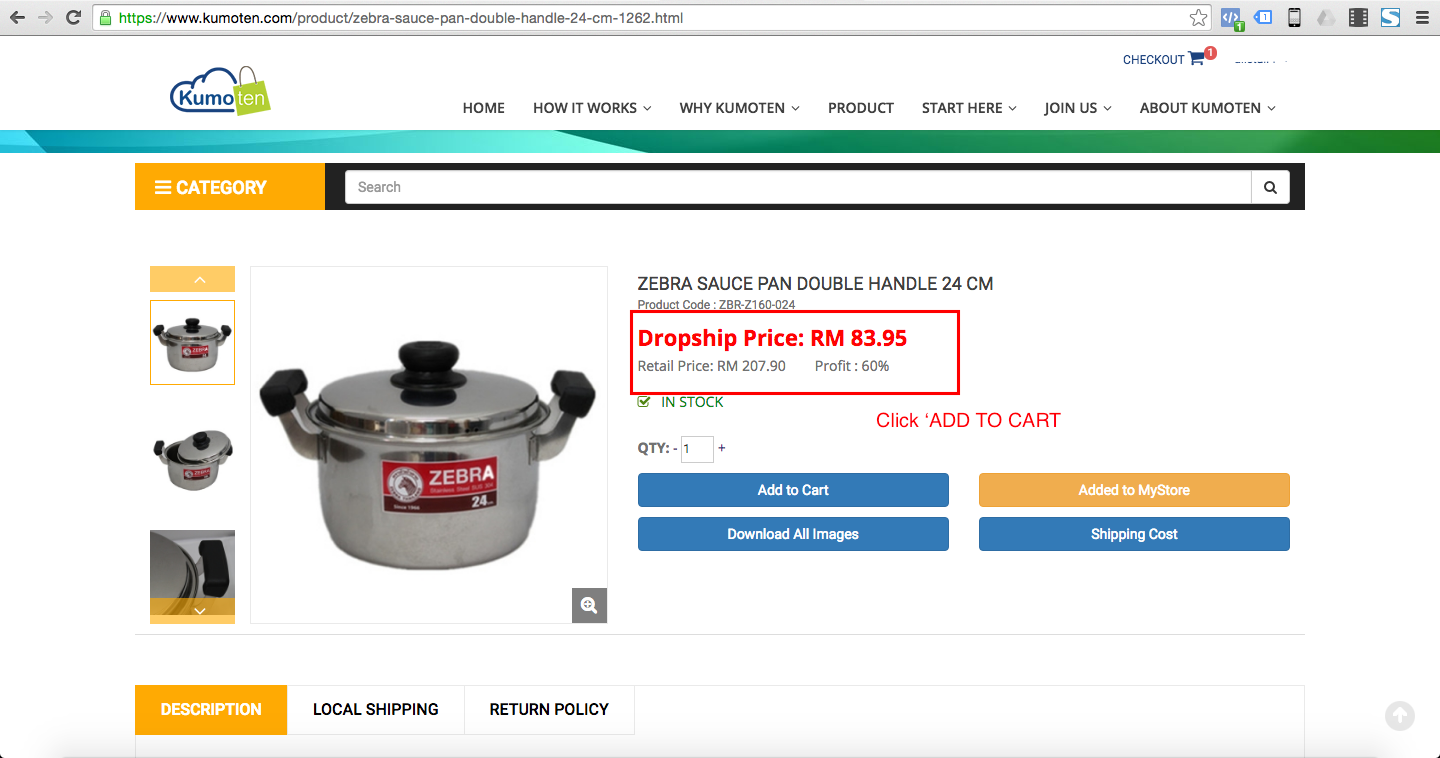 Step 3 :

Enter your discount voucher code in the "Do you have a coupon code? Enter it here." Box.

Step 4 :

Make sure the coupon is in working condition. Please be aware of the expiry date on each coupon. If you have any problems you can contact our customer service team. If there is no problem, it will look like this.


Step 5 :

Please fill up your customer details as below. Check the information that needs to be confirmed and click the "Check Out Now"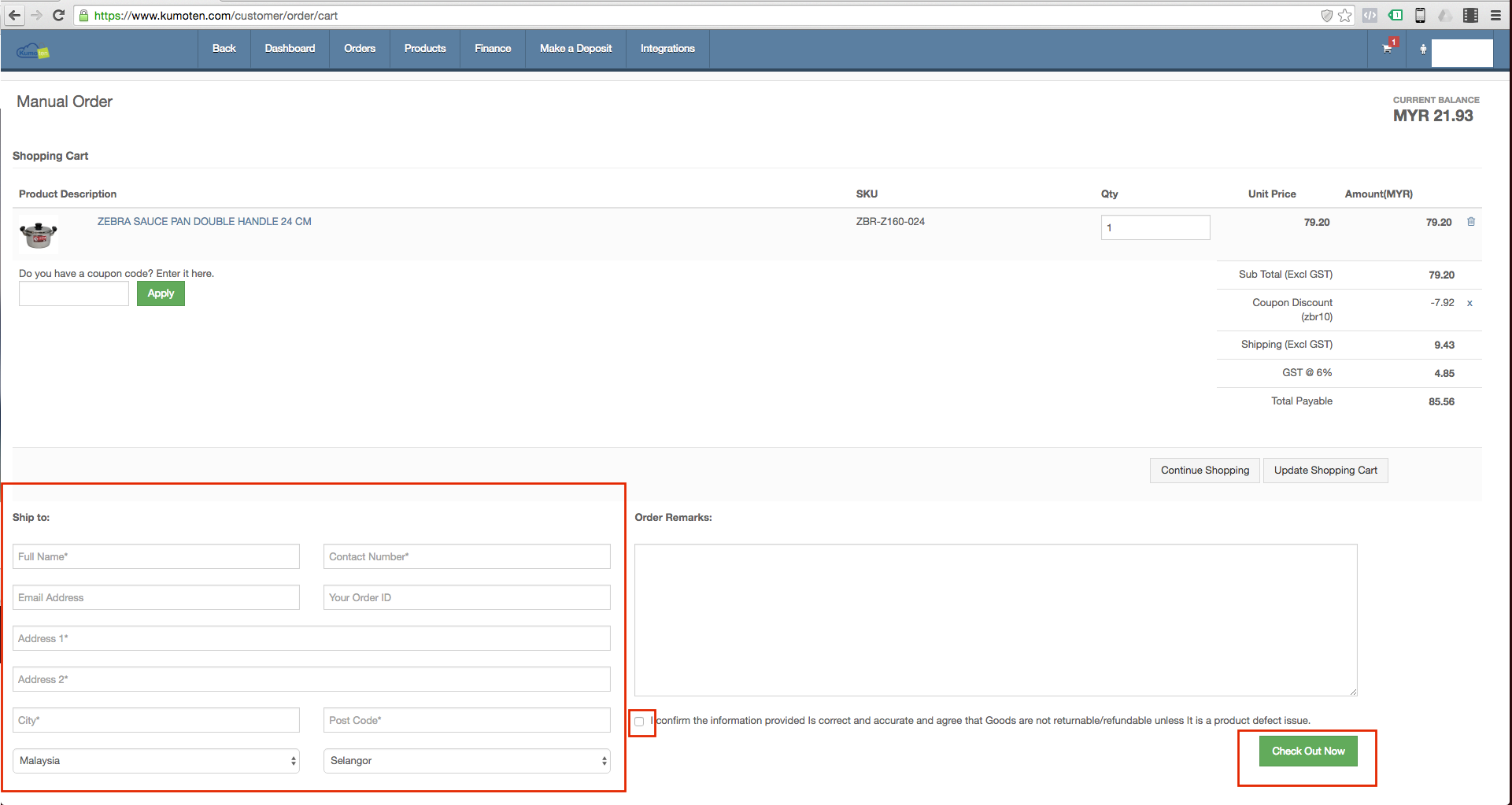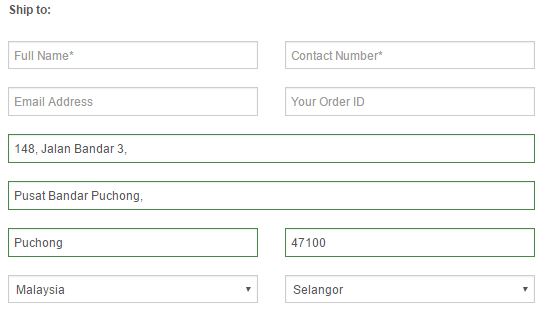 *Example on how to fill up the address column. Please do not copy and paste the same address on 'Address 1' in 'Address 2'. Please follow the guide above
Be sure to check our website on a monthly basis for a new discount code! Happy Selling Dropshippers!
*Please note. Please allow at least 12 to 24 hours to sync IF item does not appear immediately. After which you can contact our customer service department via email at [email protected] or WhatsApp us at +6019 331 0990. Our operating hours are from 9.00am to 6.00pm, Monday to Friday only. We are closed on Saturday, Sunday and Public Holidays.