How do I sync Kumoten Products to My 11street account?
We've updated our product sync system to enable future shopping platforms to join our amazing dropship system. Here's the new way on how to do it.

Step 1:

Go to our product page you're interested in selling. As an example, we will be choosing 'Drone' section, choose any product that you want to sync.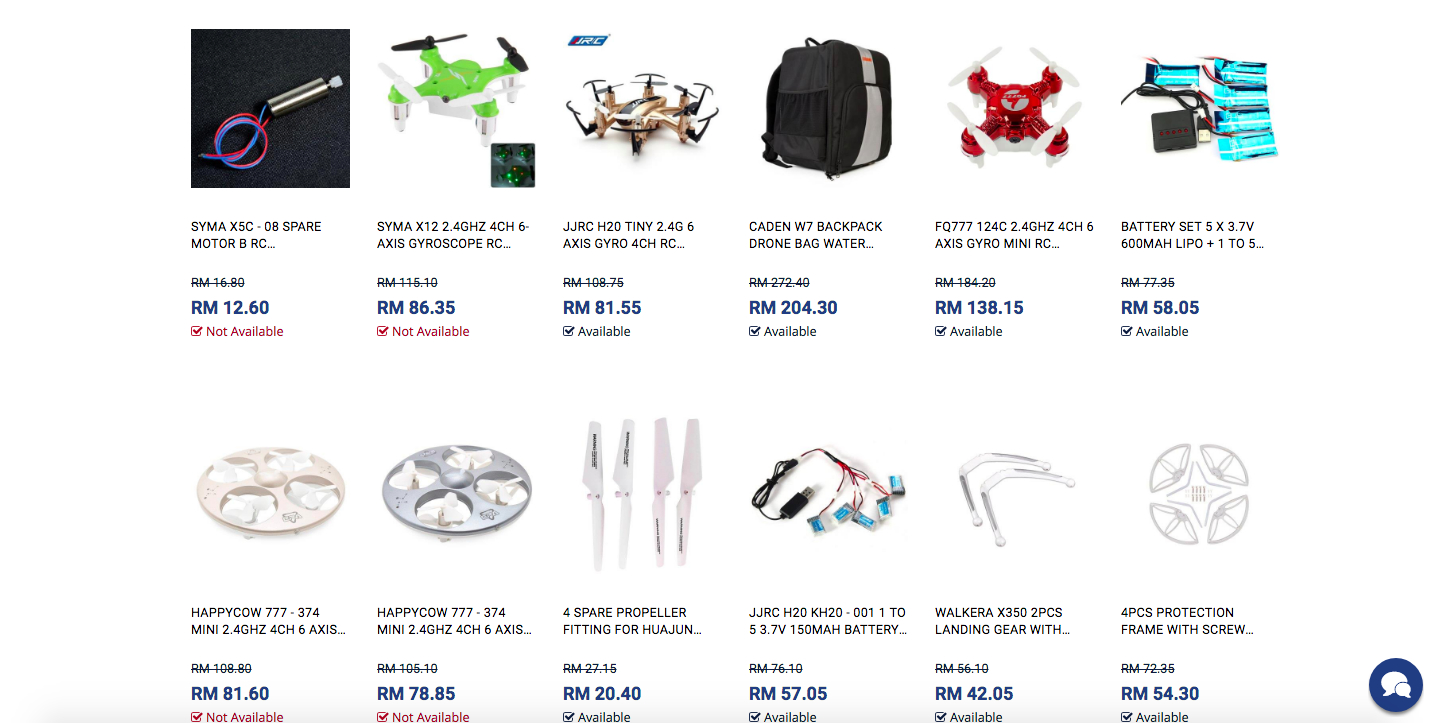 Step 2:

Click "Add to Mystore" button and then click "View Mystore".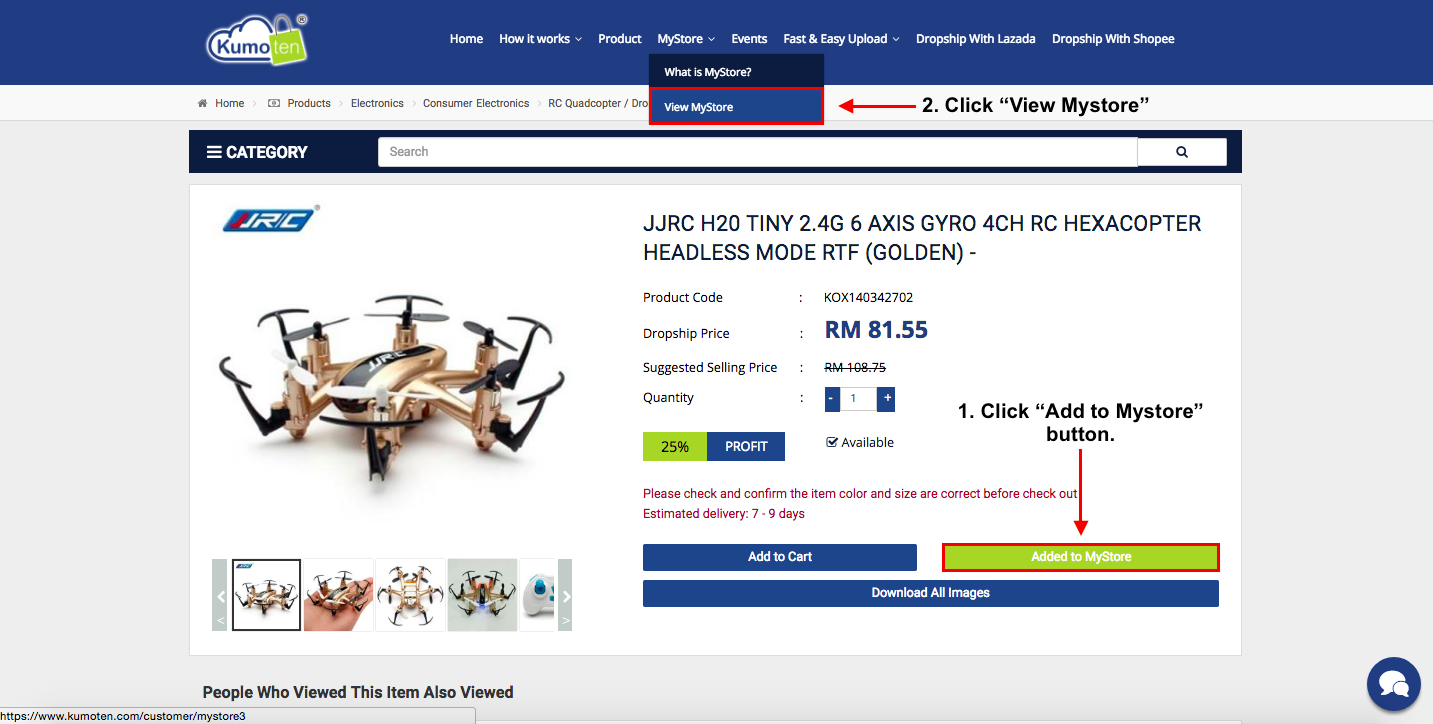 Step 3:

At Mystore page, click the product name link.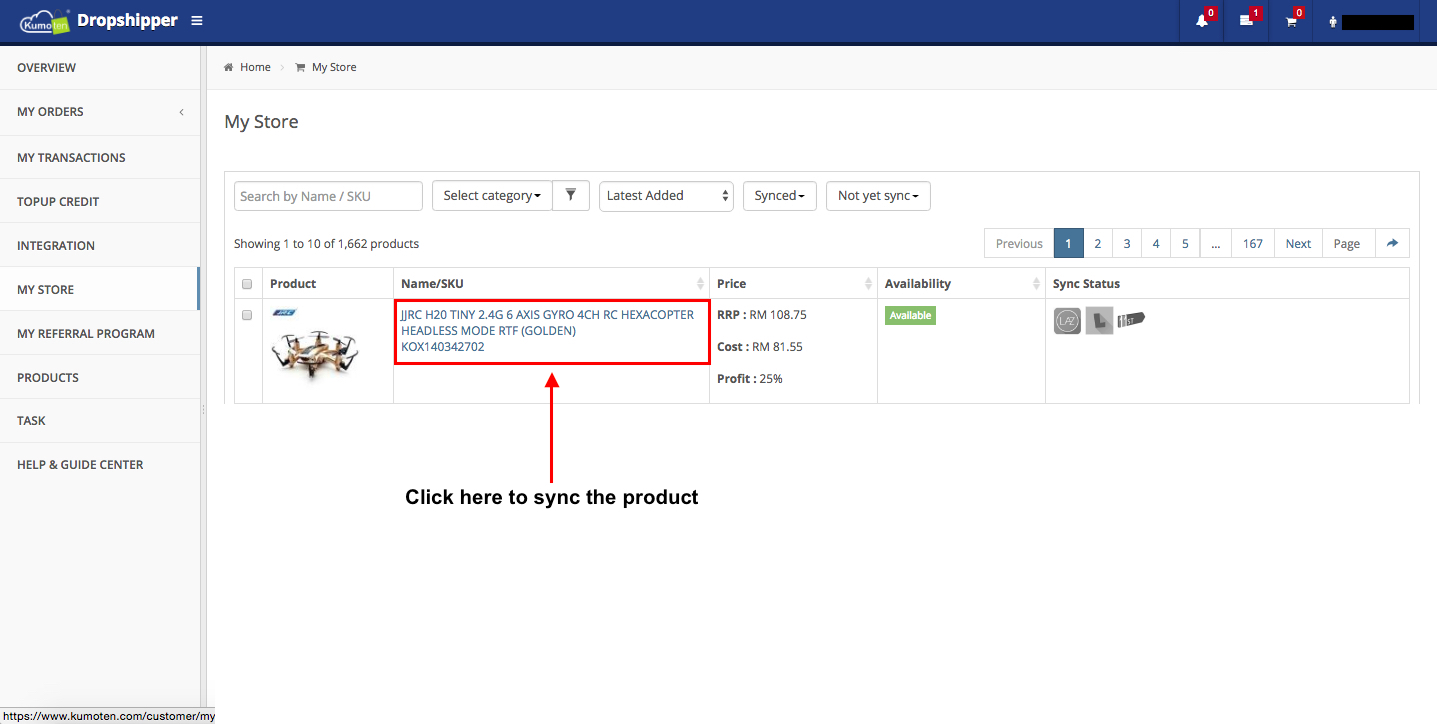 Step 4:

before you click "Sync to 11street" button, you can edit the price you want to sell.

Step 9 :

Go to your 11street page and click 'Product Info Management' on the 'Product Management' to check the sync product.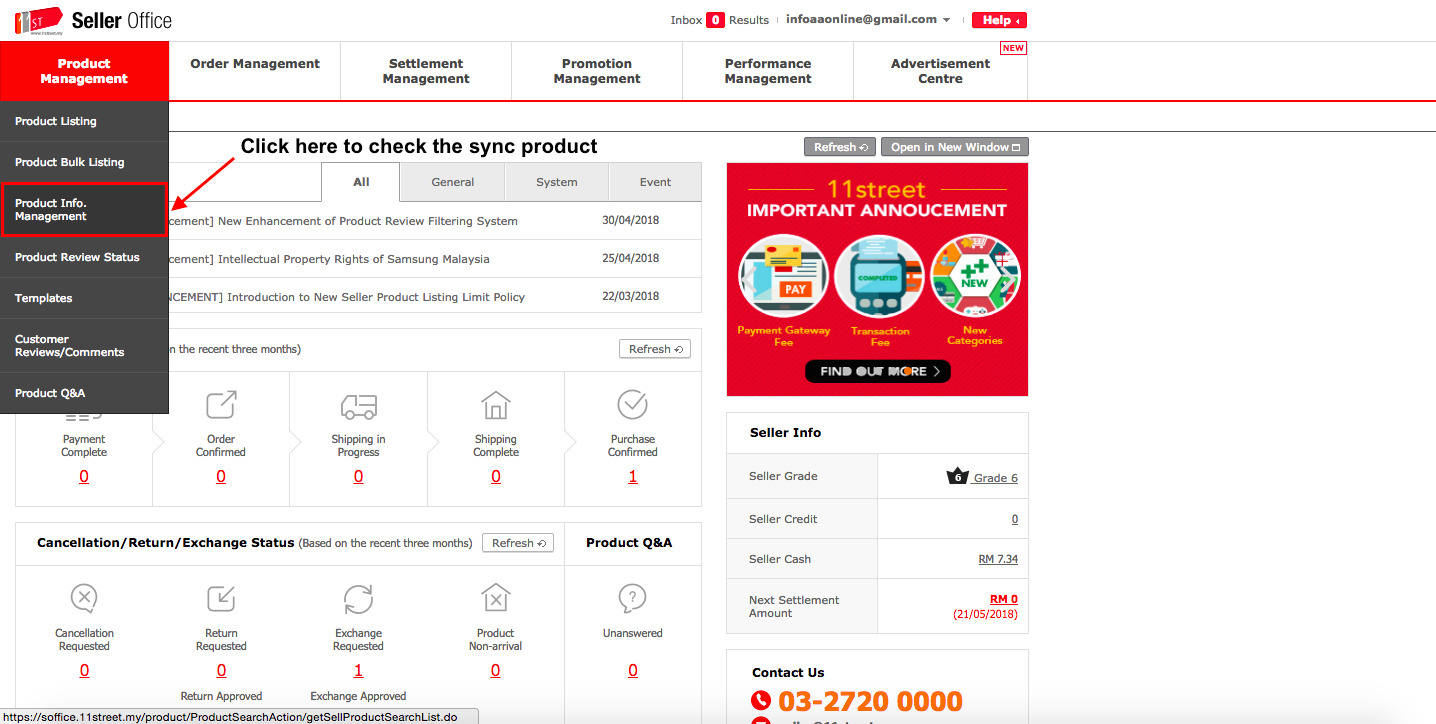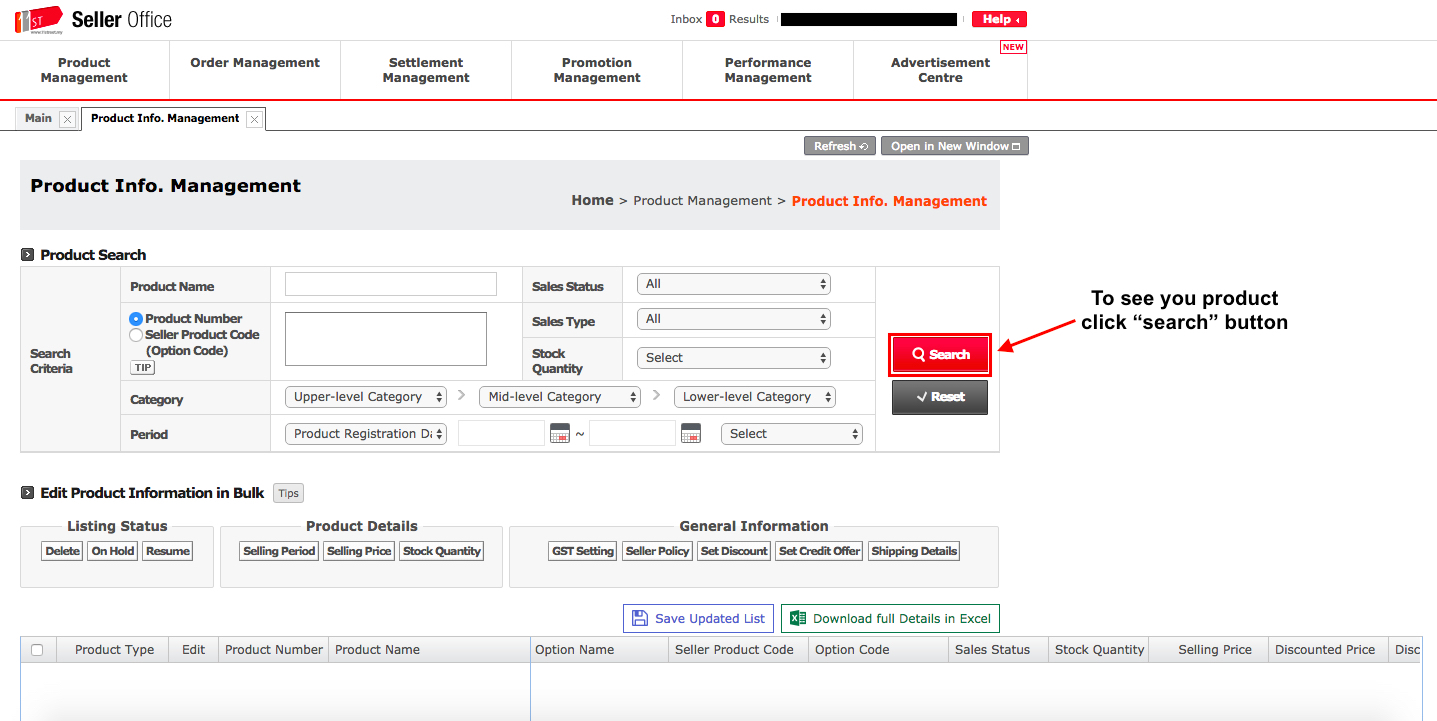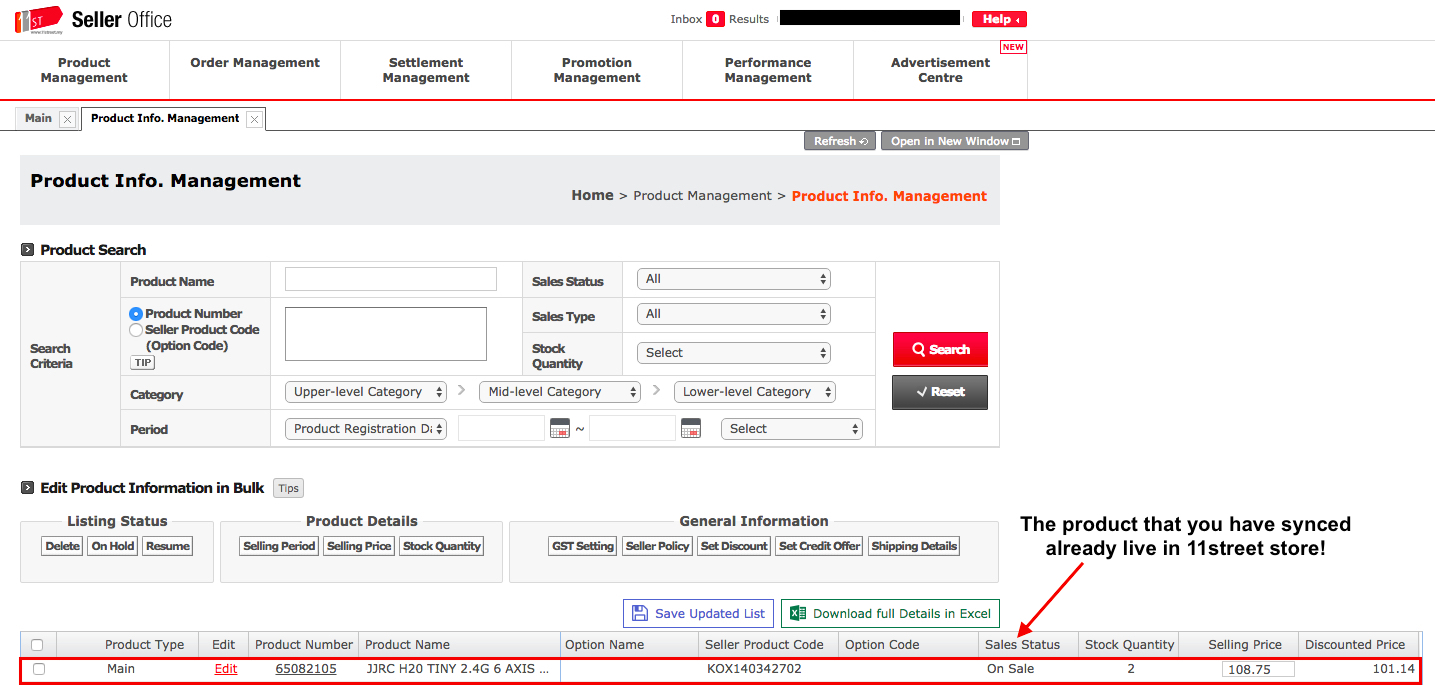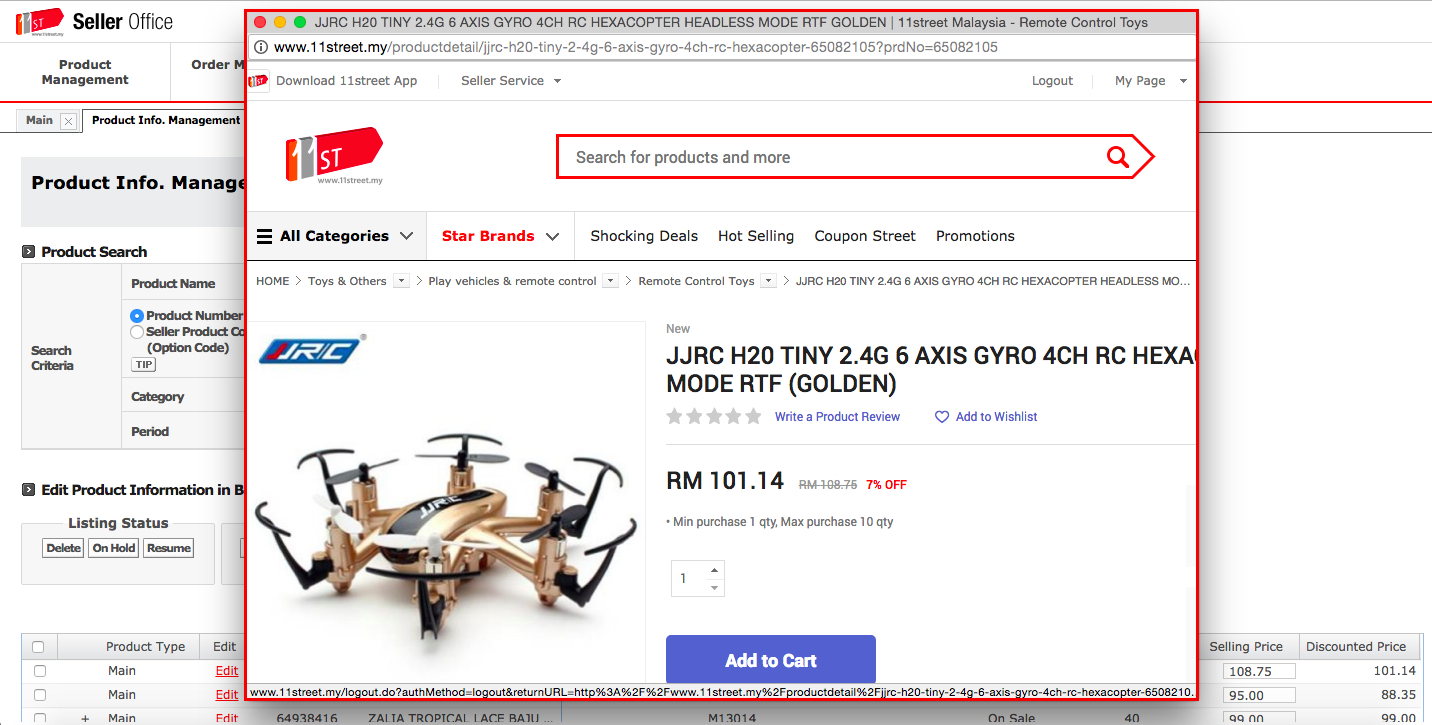 Step 10:

And that is it! Your product is now live in 11street Store!! Happy Selling!
*Please note. Please allow at least 12 to 24 hours to sync IF item does not appear immediately. After which you can contact our customer service department via email at [email protected] or WhatsApp us at +6019 331 0990. Our operating hours are from 9.00am to 6.00pm, Monday to Friday only. We are closed on Saturday, Sunday and Public Holidays.

Prev: Sync 11street Account to Kumoten Account Next: Use a Discount Voucher