Congratulations on becoming one of our dropshipping agents!
You are one step closer to becoming one of the new-age online seller.

Let's begin. Make sure you have already activated your account via the verification email we sent to you (if you haven't received any emails from us, please check either your 'Spam' or 'Junk Email' folders)
Step 1 :
Login to Kumoten Dropshipper by clicking 'Dropshipper Login'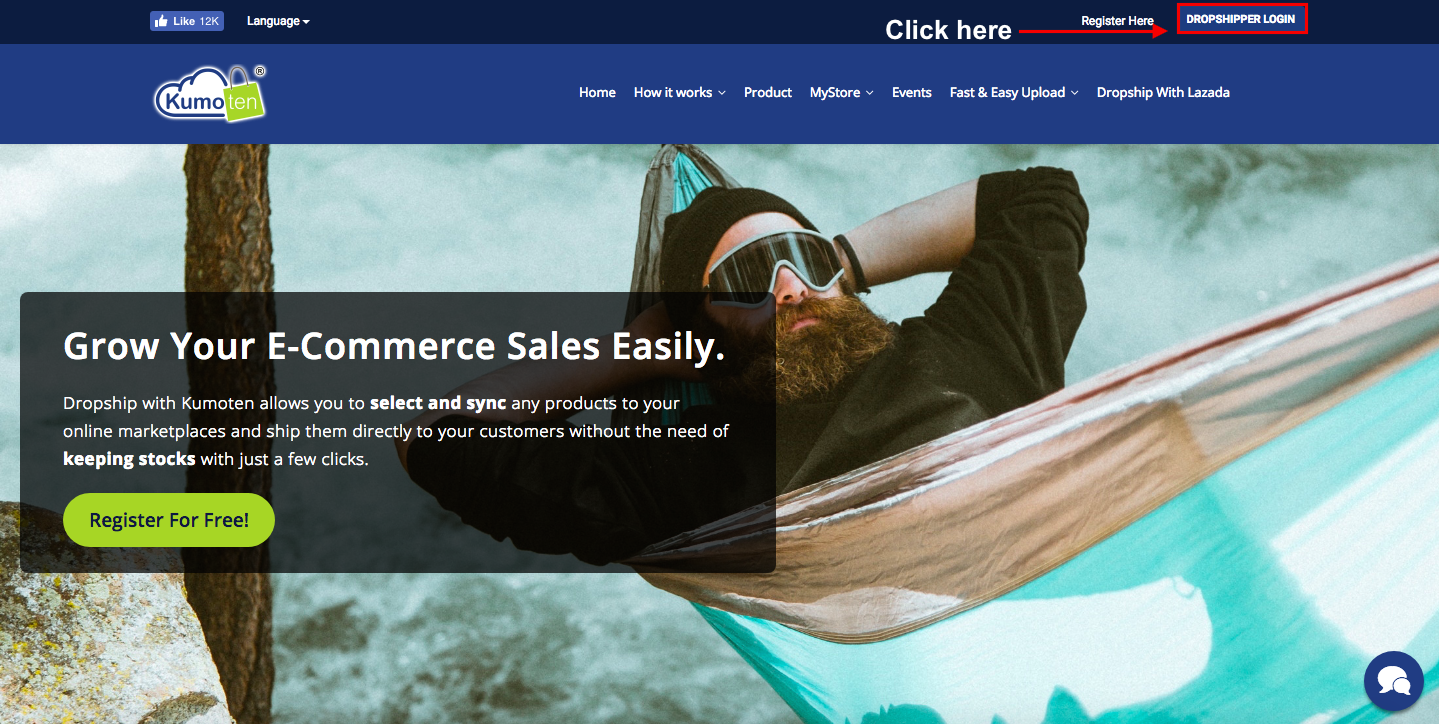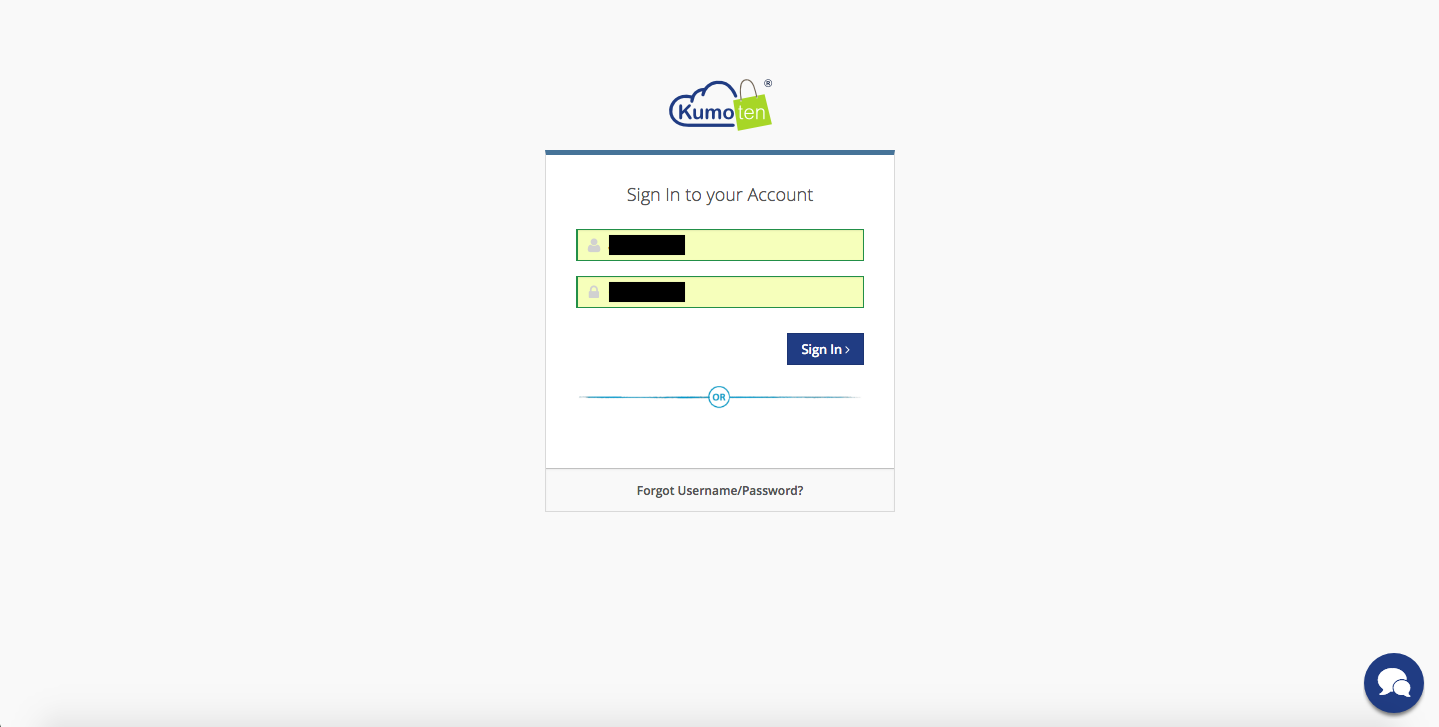 This is your dashboard, this is where all your sales and available credit will be shown.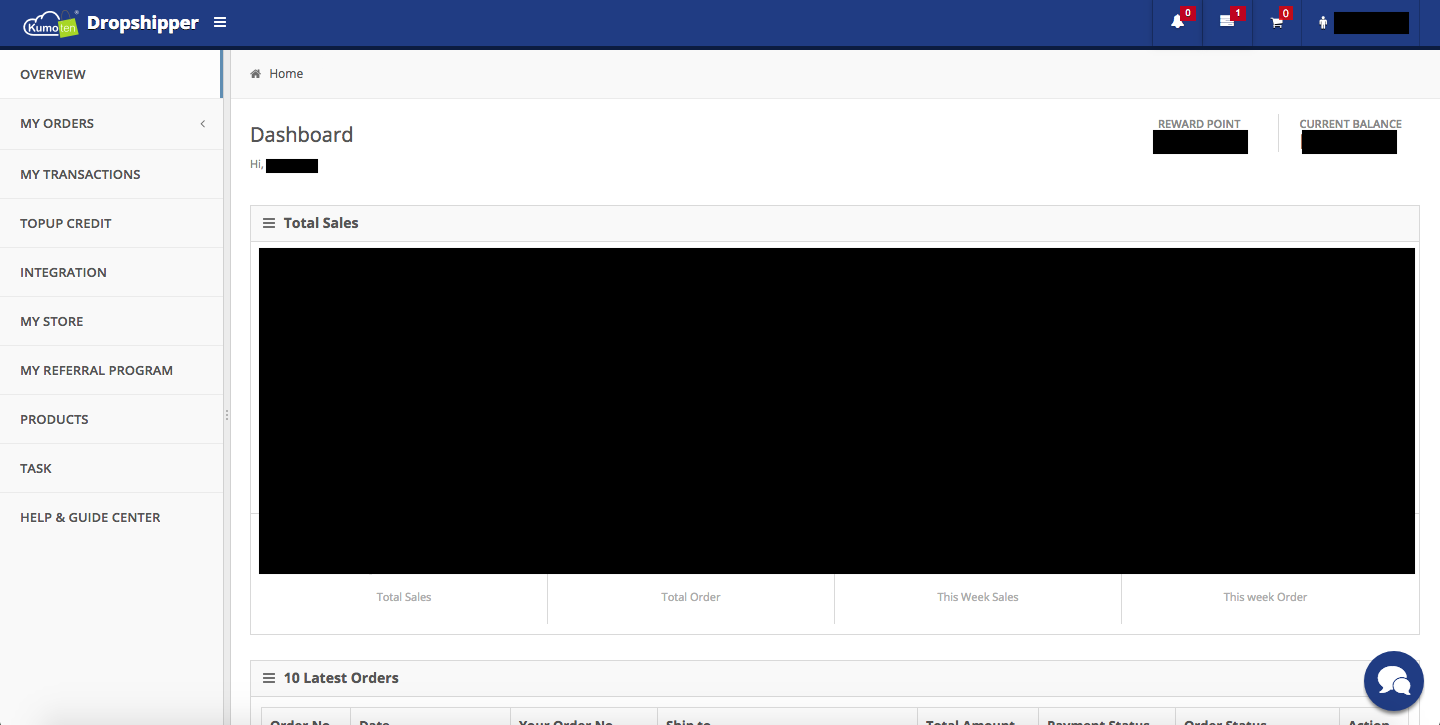 Step 2 :

Go to our catalog by clicking 'Products'. We currently house about 100,000 products in our system. Select a product to view the full description of the item.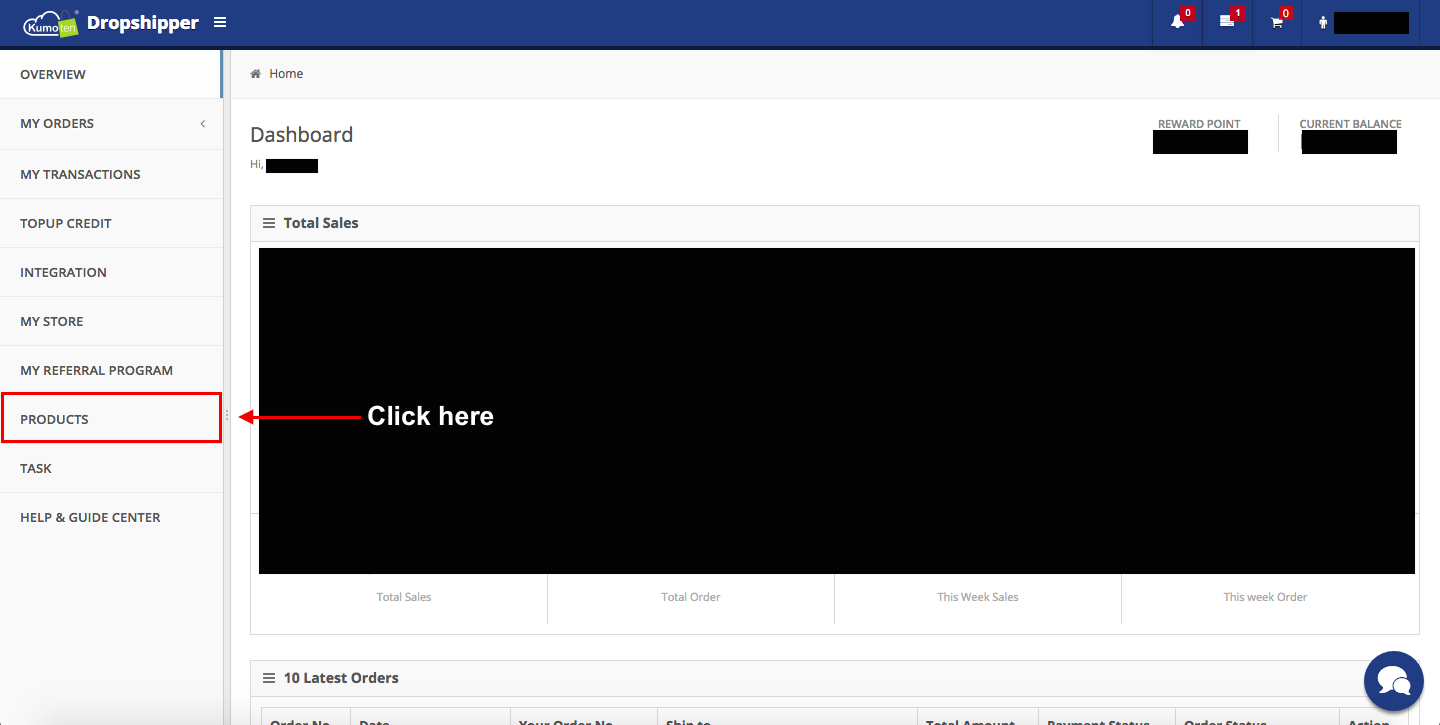 Step 3 :
Copy all product descriptions and images. Be informed that 'Dropship Price' is our price for you. 'Suggested Selling Price' is the price for you to sell at your selling platform, it is just a suggestion and you can put even higher or lower.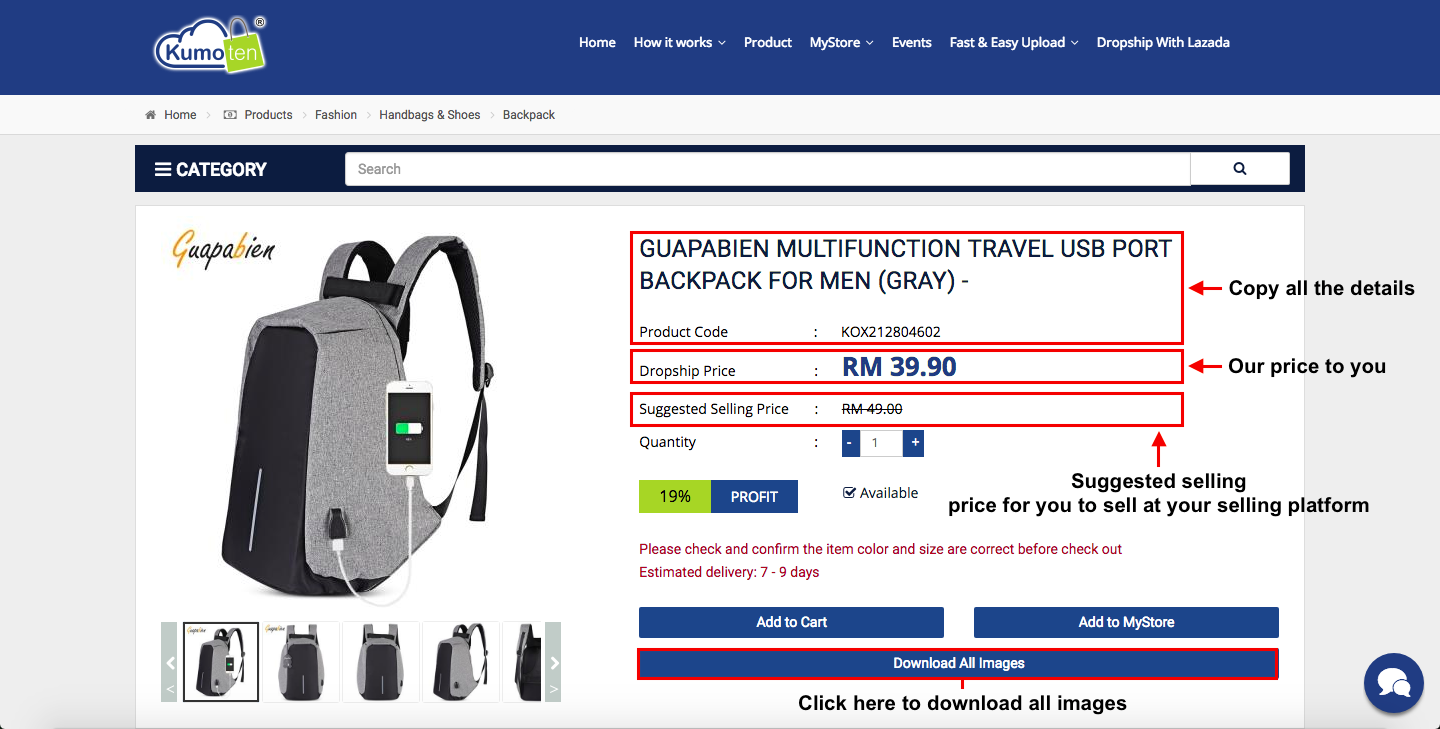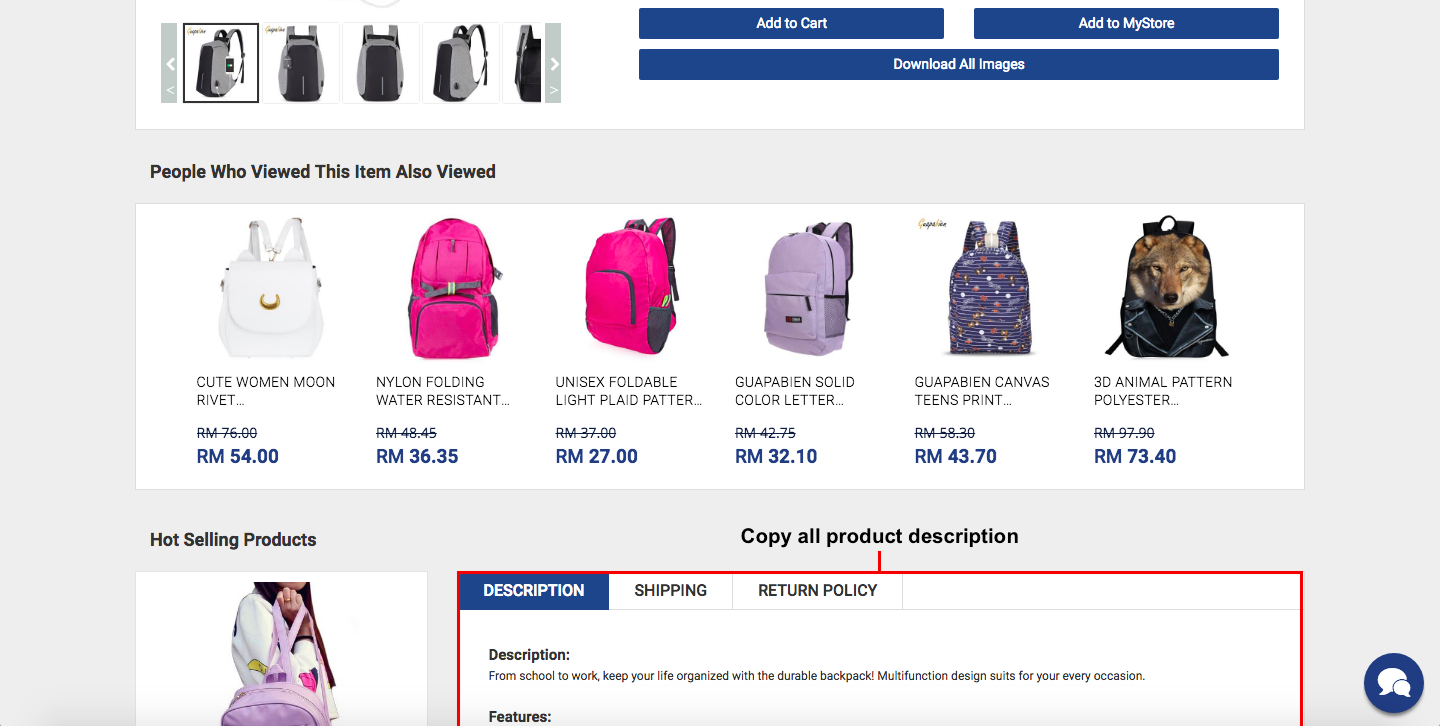 Step 4 :
Choose any major online selling platforms of your choosing. Lazada, Lelong, Shopee, 11street, eBay, Amazon, Facebook, Ebay, Carousell, Etc.

Step 5 :
Only when you have a sale should you top up your account. We only do online transactions and the minimum top up amount is RM100.00.
Click here on how to top up your account

Step 6 :
Once you've topped up your account, you can purchase the product.
Step 7 :
Insert your customer's details ie, name, address, phone number etc and we will deliver the items to your customer. Processing takes up to 24 hours and delivery from Pos Laju might take up to 3 days.